Why get UX/UI design services?
Customers' satisfaction is a core to any business success. Helping your consumers get in touch with your products and services with ease can help you attract more. Setting up a stand-out UX with a convenient UI is probably the best way of doing it.
UX design is far more complicated than UI. It involves a lot of sociology, psychology, and precise and deliberate business knowledge to achieve the targeted user experience. While, the UI refers more to the graphic design, meaning that it considers the appearance and the operation of the site.
User experience (UX) and User Interface (UI) complement each other to increase user interactions. Together, these create an unmatched user experience necessary to connect a business to the people who matter the most.
Why Trust Us?
We have an experienced team of qualified website developers who are experts in their job. They handle your task with care and professionalism. Their expertise in developing audience-targeted website designs and interfaces help us lead in the competition.
Our expert team ensures to utilize knowledge in developing UX that aids in accomplishing the goals you've set. Following is a simple two-step way of their processing:
Develop a UX depending upon the purpose and the end goal of your website, and help the user get for whatever reason they are at your website.
Then, they begin developing the UI and help build up the emotional connection with your business.
What Services Do We Provide?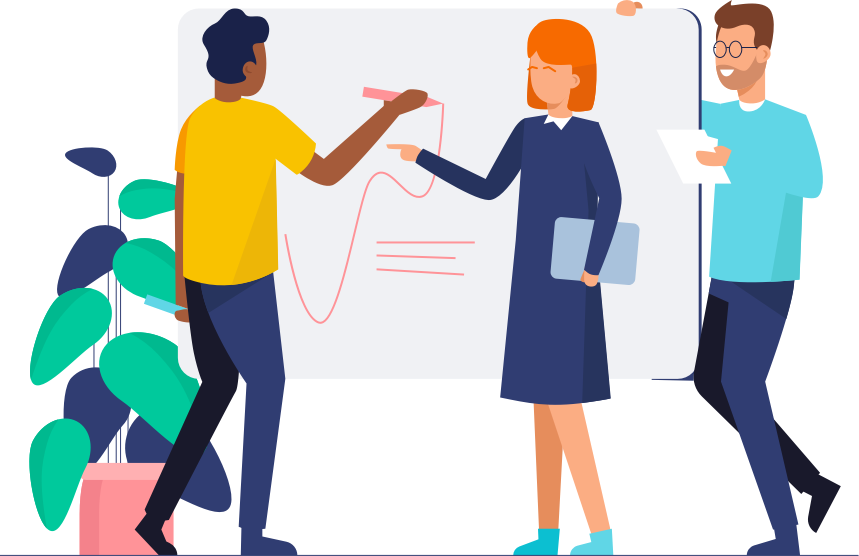 The services we provide in the field of UX/UI design includes:
Content generation and analysis

Creative direction

Graphic redesign and attractive layout

HTML5 animation and Flash

Database integration

Information architecture

Solutions for creative online advertising

Online branding

Custom logo design, graphics, and brand development
Trust Us for Effective Web Solutions for your Online Business
Protovo Solutions is not just a great design- it's a strategist. We collaborate with you and gather information about your key concerns and business objectives. Considering each of them, we devise compelling insights about your business, competitors, and the industry to ensure maximum user interaction.
We deeply research the key demographics of your target audience and create an intuitive experience that fosters authentic relationships, supports cross-functionality, and drives digital growth.
With years of experience in the industry, we develop what's necessary for your business success. Our user-friendly UX/UI designs are highly functional. We provide a positive digital experience to your users by carefully demonstrating effective wireframing to QA and launch.
Partner with us for a collaborative, transparent, effective, and iterative design process
Resonate with your viewers and increase on-site engagement with next-level UX/UI designs
Protovo | Simplifying Your Digital Needs With Unlimited Skills
300$ to 5000$
JST, S-18, Ganga Jamuna Petrol Pump, Santosh Nagar, Jaipur – 302019
|
India
|
+91 97846 18263
|
hello@protovosolutions.com